About me
Edit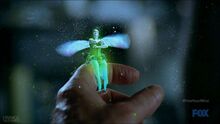 I'm a huge (cortexi)fan of Fringe.
Currently doing my best (with thousands of edits) to bring this Wiki up to date. It's a long process but hopefully worth it to other fans.
My favourite Fringe quote
Edit
Walter: It's all because of that temptress. She tricked my son with her carnal manipulations...
Wiki content updates
Edit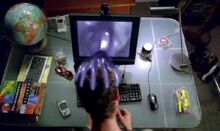 July 1, 2015 - Adding IMDB profiles for guest actors.
July 25, 2015 - Beginning work on transcripts. Checking of guest actors has begun.
August 1, 2015 - Half way through adding the transcripts for every episode.
August 3, 2015 - The site is now more content-rich than ever. Transcripts for every episode now added as well as most cast/guest actor profiles updated.
August 3, 2015 - Navigation now added on all transcript pages.
August 4, 2015 - Categories for transcript and episode pages now fixed.
August 5, 2015 - Categories cleanup underway.
August 5, 2015 - All guest actors without images that were mis-categorised are now fixed.
August 2015 - June 2016 - Thousands of various updates including fixing categories on ALL actor pages. Wiki is now in the best state it has ever been in.

Community content is available under
CC-BY-SA
unless otherwise noted.